Rail News: Issue 358 24 Mar 2009
Share this article:
Network Rail confirms Haythornthwaite as future chairman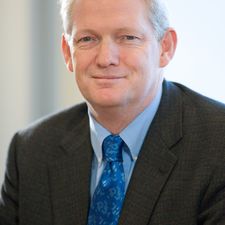 Rick Haythornthwaite now non executive director of Network Rail
Network Rail has confirmed the appointment of its future chairman, Rick Haythornthwaite, who has now started with the company as a non-executive director.
The confirmation follows a Network Rail meeting with its members, Network Rail's equivalent of shareholder - ahead of formal ratification in its July AGM as a normal election resolution, when current chairman Sir Ian McAllister steps down.
Haythornthwaite is currently non-executive chairman of Mastercard and was CEO of Invensys between 2001...