Bus News Lead Story: Issue 347 10 Oct 2008
Share this article:
Clayton Jones offers 'refund' to Veolia as sale misgivings mount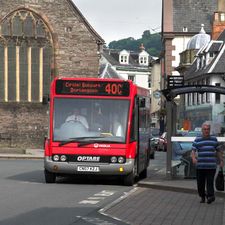 Veolia has a sizeable presence in Wales after several acquisitions but criticism of the group is mounting
By Rhodri Clark
Two Welsh bus managers say they have misgivings about selling their businesses to French-owned transport group Veolia, and one is even offering Veolia a refund. After reading a feature on Veolia Transport Cymru's performance in Transit recently, Clayton Jones and Nigel Bebb voiced their concerns about the group's direction.
Jones said he now wishes he sold his Shamrock Travel business to Arriva instead of Veolia, and last week his lawyer had written to Veolia offering to return...