Bus News: Issue 343 15 Aug 2008
Share this article:
OFT begins investigation into Arriva's North Wales deal to remove competitor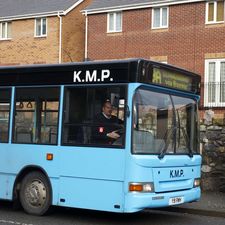 Arriva paid KMP an undisclosed sum to acquire its routes between Bangor and Llandudno
By Rhodri Clark
The Office of Fair Trading this week issued an invitation to comment on the deal between Arriva and Welsh independent KMP which saw the latter withdraw from its rival route on the North Wales coast.
August 2 was the last day of KMP's operation between Llandudno, Bangor and Caernarfon/Llangefni, on which some fares were less than half those charged by Arriva. The deal, for an undisclosed sum, included purchase of seven KMP vehicles. Daytime service frequency between Llandudno and Bangor...