Business News: Issue 243 31 May 2012

Share this article:
Parkopedia founder to address open data event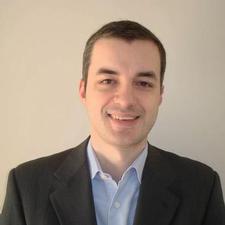 Eugene Tsyrklevich
Innovator and entrepreneur Eugene Tsyrklevich will be offering the lowdown on his award winning Parkopedia system at the Open Data conference. He will be explaining how his system, which incorporates smart technologies such as real-time traffic updates and parking space availability, assists millions of drivers across the globe via smart phone apps and satnav systems.
Tsyrklevich will be presenting a case study on his system at Open Data, organised by Local Transport Today, in Manchester on 27 June.
The online parking "encyclopaedia" allows drivers to find the parking spaces closest to their destination, tells them how much parking costs and whether spaces are available.
Parkopedia's information on both car parks and private driveways available for hire can be accessed online, via SMS or smart phone apps.
Tsyrklevich will also be talking about the Parkopedia iPhone app, launched in partnership with the AA in April 2010, which has been the best-selling UK navigation app at the Apple store since its launch. It was voted one of the 500 best apps in the world by The Sunday Times and named Best Buy 2011 by Auto Express magazine.
In March Parkopedia won the fiercely contested Innovation prize at the British Parking Awards, organised by Parking Review and supported by Landor LINKS.
The Open Data, Cities & Transport conference