Partnership Working Lead Story: Issue 242 3 May 2012

Share this article:
Promoting the connected high street
Smartphones offer a way to link retail, transport and parking offers, says Corethree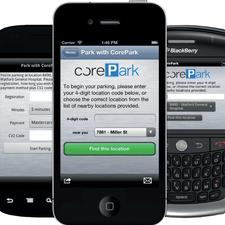 Retailers have long used vouchers and discount offers, advertised in local newspapers and on the backs of pay & display tickets, to attract shoppers to their stores. High street retailers, in particular, have sought to use offers such as 'Blue Cross' sales, late opening and free or discounted parking as a way of competing with the lure of out-of-town shopping centres, which offer ample free parking.
The latest generation of smartphones offer a way to link promotions from retailers with those offered by parking and public transport operators, says Richard Stevenson, product specialist at Corethree, a supplier of 'e-ticketing' technology. As pressures on consumers' spending power increases, the demand for effective high street promotions is growing.
"The development of out-of-town retail parks and shopping centres such as Meadowhall and Lakeside over the past 20 years has offered shoppers a more relaxed and convenient shopping experience compared to high street shopping," says Stevenson. "Many shoppers weigh up the inconvenience of searching for available parking close to the high street, the cost involved, plus the risk of parking fines if their ticket duration is exceeded by a few minutes. Other shoppers prefer taking advantage of large off-site parking facilities, which are often free, and might avoid town or city centres, reducing sales for local businesses, and on-street parking revenues for their operators."
Councils and town centre parking operators need to work with local businesses to ensure a better experience in town centres and increase their parking revenues, he says. "The pressure is on them to come up with new promotional ideas to attract shoppers back to the high street," he suggests. "One approach organisations are starting to take is to develop partnerships with local retailers and transport operators. These partnerships can provide offers on retail items, transport ticketing and parking, combined into an attractive package to lure shoppers back to the high street."
For example, Mondays to Thursdays are traditionally less busy for retailers. Stevenson says cross-promotions on these days can attract additional consumers to local businesses on these slow days. "This also spreads the load of weekend shoppers, evening out traffic in town centres and the retail resources required to manage stores at peak times," he adds. A major challenge to cross-promotions is the different ways in which people pay for parking and transportation. An added problem can be complexity of discounts, advertising and loyalty schemes. And having launched a scheme, organisations need to sustain and manage these promotional activities. Corethree has developed Core Engine, a patent-pending integration solution for solving problems like these.
"Core Engine connects content, services and business' data to smartphone users' mobile devices, delivering simple and flexible solutions that can grow with our clients' businesses," Stevenson says. In a high street context, Corethree can provide mobile e-ticketing, via credit and debit cards, and navigation for parking, highlighting nearby Park Mark facilities. "Our 'eco-system' of complementary services allows retailers, councils and parking operators to cross-promote to each others' customers, with Core Engine as a facilitator," says Stevenson. "This means that retail stores can offer promotions or loyalty points on parking and vice versa. Geo-location functionality can provide the most up-to-date retail offers available in the local area, as part of the mobile parking process, and all available from customers' own smartphones." The smartphone solution can be integrated into traditional parking equipment, including barrier entry systems to complement existing methods of on or off-street parking, he says. "This adds the flexibility to navigate, find and pay for parking using any modern smartphone."