Regular feature: Issue 595 27 Apr 2012

Share this article:
Modelling for complexity: informed decision-making in a data-rich world
With its roots still firmly planted in transport modelling, the 7th annual Modelling World event offers a wide range of innovative insights from other disciplines such as speed improvements, affordable visualisation, and better ways of understanding and representing real travel behaviours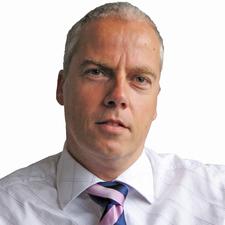 Tom Van Vuren is a specialist in transport modelling, demand forecasting and appraisal, with a career in consultancy and academia spanning over 25 years. Tom is a Visiting Professor at the Institute for Transport Studies at the University of Leeds and will chair the plenary sessions at Modelling World 2012
Tom Van Vuren

The future is a foreign country: we will do things very differently there. The challenge for movement and place professionals is to help make viable plans today for an uncertain tomorrow. Movement, living, working and leisure patterns are morphing faster than ever before on the back of rapid technological advances and social change. How can we model today for post-peak car, digitally-savvy generations whose behaviour patterns evolve as rapidly as new technology? Yet innovators in the ever-expanding circle of professionals involved in making better places are rising to these complex challenges, and Modelling World is the must-attend showcase for their many and varied responses.
Professionals from many disciplines are contributing to the development of models and tools that 'measure' the complex matrix of accessibility, place quality and urban value. Risk-averse politicians, policy-makers and investors are increasingly calling for robust evidence on which to base strategies for promoting growth and maximising investment potential. Modelling World will explore the ways in which approaches new and old are being fused together to create innovative models, tools, processes and methodologies – informed, evidence-based, and scientific – but which are also adaptable, flexible and cost-effective.
Find out more about Modelling World 2012