Events & Services : Event : ATOC Interchange & Integrated Transport Conference

Conference
Location:
The Place Hotel
Manchester Piccadilly
Phone:
020 7091 7895
Fax:
020 7091 7966
Email:
Send Email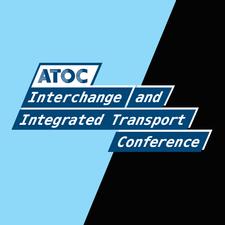 ATOC Interchange & Integrated Transport Conference
27 Sep 2012
** Last chance to book **
The leading annual event for all those delivering better integration and more effective interchanges to improve the end to end journey. The day will be packed with case studies, new research and knowledge exchange.
Learn what works, hear what doesn't!
How successful partnership working leads to integration and create passenger growth?

Station Travel Planning – new research, lessons and next step?

Rail-cycle making it happen – overcoming challenges and successful delivery

Keynote talk from Transport Minister Norman Baker
For rail and bus operator, local authorities, consultant, community rail and passenger groups.
Affordably priced with enhanced exhibiton for 2012.
Speakers include:

 Norman Baker, Minister for Transport

 Ian Hall, Chair of Northern Rail Cycle Forum

 Phillip Darnton, Chair, Executive Director, Bicycle Association

 Mark Antwis, Managing Director, Bromptondock

 Alex Sully, Principal Consultant, Transport Initiatives LLP

 Rebecca Hunt, Research Director, bdrc Continental

 John McNulty, Director, John McNulty Consultancy

Paul Holloway, Principal Transport Planner, Halcrow and many more

To discuss sponsorship and exhibition opportunities please call 020 7091 7895 or email anthony.kelly@landor.co.uk.

To visit the website go to: landor.co.uk/ATOC/home.php

To view the full programme go to: landor.co.uk/ATOC/Conference/programme.php

To view the exhibition floorplan go to : landor.co.uk/ATOC/Exhibition/floorplan.php