Documents/Reports : Supplements
The Essential Guide to Data Collection, Analysis & Monitoring in Transport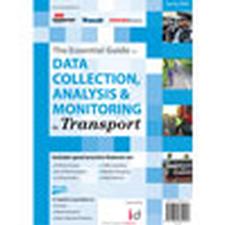 £3.95 in stock
UK Delivery included

+£2.00 EU +£5.00 RoW

Your order will be despatched upon receipt of payment.
Paperback A5 37pp
ISBN/ISSN 978-1-899650-50-7
By Local Transport Today Ltd
The first edition of The Essential Guide to Data Collection, Analysis & Monitoring in Transport is a new focus on a vital area in transport decision making.
In this publication Local Transport Today have invited a number of high profile transport professionals to give their views on key areas of the subjects including measurement and forecasting in traffic, cycling and parking activity and monitoring the performance of passenger transport. An A-Z director of specialist advice and services is included which will be extremely useful to those commissioning work in this area.
© Local Transport Today Ltd 2009