Books : Transportation
Transport Planning and Metropolitan Governance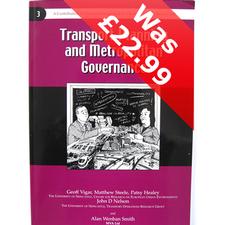 £16.50 in stock
UK Delivery included

+£2.00 EU

Your order will be dispatched as soon as payment has been processed.
Paperback A4 66pp
ISBN/ISSN 978-1-899650-16-3
By G Vigar, M Steele, P Healey, J Nelson with A Wenban-Smith
This report sets the concept of "new realism" alongside recent changes in government policy in the transport field. It analyses the responses of key participants and examines the arenas of policy debate. The report highlights the difficulties involved in moving the transport agenda forward, the possible opportunities that might be arise, and the dilemmas for governance which stem from both difficulties and opportunities.
© Landor Publishing, 2000
Reduced to clear: Was £22.99