Books : Transportation
Transport: A Vision for the Future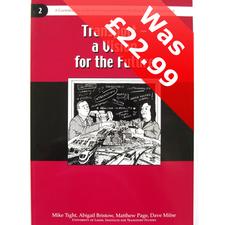 £16.50 in stock
UK Delivery included

+£2.00 EU +£5.00 RoW

Your order will be dispatched as soon as payment has been processed.
Paperback A4 86pp
ISBN/ISSN 978-1-899650-15-6
By M Tight, A Bristow, M Page & D Milne
The project reported in this volume sought to provide a vision for the future of transport in Britain over the next 30 years and to determine whether a consensus existed amongst those involved in transport, and related professions. They were asked what was likely to happen in the coming years, what should happen, and how could changes be made to happen? Many of the available "visions" for the future of transport are reviewed and analysed, and extensive in-depth interviews with those in the field are included. The report shows how all the visions presented, while both pragmatic and practical, will require considerable effort, commitment and imagination to become reality.
© Landor Publishing, 2000
Reduced to clear: Was £22.99