Bus News: Issue 362 29 May 2009

Share this article:
Stagecoach: OFT's Preston referral is "bizarre"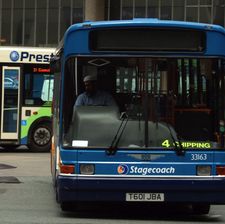 Meera Rambissoon
Stagecoach has said it was dismayed at the "bizarre" decision by the Office of Fair Trading to refer its recent acquisition of Preston Bus to the Competition Commission.
Les Warneford, managing director of Stagecoach UK Bus, said: "We completely disagree with the Office of Fair Trading's decision. Preston Bus was a voluntary sale, it secured employment for many local people and passengers are getting a better value, more integrated bus service.
"It is a bizarre...