Bus News: Issue 362 20 May 2009

Share this article:
Mistral rights over Optare products come to end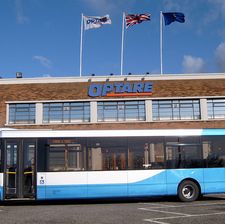 Meera Rambissoon
Changing market conditions have led bus manufacturer Optare and bus leasing firm Mistral to end their arrangement where Mistral had exclusive rights to sell Optare bus products to small independent operators.
Under a new, more flexible arrangement, Mistral will continue to sell, lease and rent products from the Optare range into the small independent sector but on a non-exclusive basis.
"Both parties recognise that current economic conditions do not support either company operating on...