Bus News: Issue 331 1 Jul 2008

Share this article:
First statistics reveal Aberdeen is worst for bus service reliability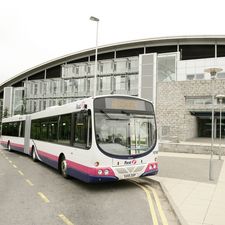 Just 81% of First's buses in its home city were on-time in 2007
By Andrew Garnett
FIRST'S BUS operations in the Midlands are the most punctual throughout its UK bus operation according to new figures revealed by the Aberdeen-based group. However, on average just 81% of its buses were on-time in its home city of Aberdeen throughout 2007.
The group began voluntarily publishing the figures for the whole of its UK bus operation at the start of 2007 and is currently the only major group to provide the information in the public domain. The figures are revealed in its...