Rail News Lead Story: Issue 320 21 Sep 2007

Share this article:
Winsor warns of regulation threat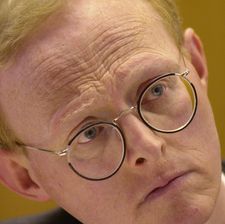 Tom Winsor: mother of all rows
Former rail regulator Tom Winsor has warned that the Office of Rail Regulation is considering reforms which would give Network Rail a new role monitoring train operators' performance.
In the foreword to Transit's Transport Law Review, Winsor said that the plan may be included in a consultation later this year or early next year, and that it would fundamentally alter the nature of the relationship between operators and Network Rail. "In 2007-08, we may see controversial...