Rail News Lead Story: Issue 290 21 Jul 2006

Share this article:
Ludeman to stick with Go Ahead strategy after sudden Moyes exit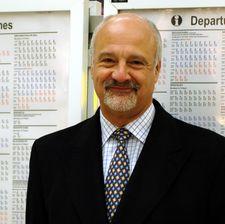 Ludeman: 'It's about continuing the good work'
By Robert Jack
Keith Ludeman has promised evolution rather than revolution at Go Ahead following his sudden appointment as the bus and rail group's new chief executive last week.
Ludeman, who was previously chief executive of Go Ahead's rail division, was promoted after serious illness forced his predecessor, Chris Moyes, to step down after 18 months in the post.
News of Moyes's departure was prompted expressions of sadness from across the passenger transport industry, in which he was both...