Media Monitor: Issue 362 26 May 2009

Share this article:
Plymouth CityBus up for sale as First shows interest?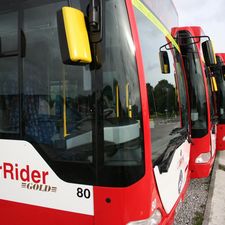 Council leader Vivien Pengelly has declared Plymouth CityBus will not be sold unless a 'sensible' offer is put forward.
Yesterday – within hours of the authority announcing that it was looking into releasing some or all of its shares in Plymouth CityBus – First Devon and Cornwall and taxi company boss John Preece both expressed interest in acquiring the company.
Plymouth CityBus' 485 staff members were told of the proposal at about 6am yesterday, just before starting work, and...