Media Monitor: Issue 362 16 May 2009

Share this article:
First Group merges Yorkshire bus operations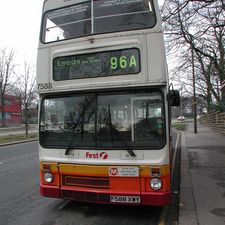 Bus operator First Group has completed a shake-up of its operations covering Huddersfield in a bid to cut costs.
The group has merged its four subsidiaries covering Huddersfield and Halifax, Leeds, Bradford and York into a single bus operating company comprising 1,143 vehicles and 3,231 staff.
First Group said the move - aimed at streamlining the business and improving efficiency – had resulted in the loss of only a "handful" of jobs...
Click here to open the original...