Rail News: Issue 357 10 Mar 2009

Share this article:
Eurostar achieves 95% punctuality since restoration of full passenger service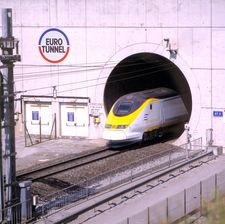 Eurostar services were affected by the recent Channel Tunnel fire
Eurostar, the high-speed passenger service that links the UK and mainland Europe, has achieved almost 95% punctuality in the first full two weeks since the restoration of faster journeys through the Channel Tunnel.
For the fortnight ending on Sunday, Eurostar achieved 94.7% of trains on time or within 15 minutes of schedule (the standard measure for international services), ahead of its overall target of 93% punctuality for 2009. It was Eurostar's first two weeks of operating a full...