Rail News: Issue 348 24 Oct 2008

Share this article:
Mobile phone charging methods can raise value for money rating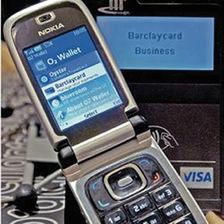 The 02 Wallet trial allowed public transport fares to be purchased on a mobile phone
By James Dark
New ticketing technology coupled with relaxation of restrictions on use of discounted tickets could hold the key to improving the rail industry's stubbornly low value for money rating, the Association of Train Operating Companies believes.
Speaking at the Transit-sponsored Mobile Generation conference last week, ATOC head of fares Andy Wakeford said he could foresee a situation in the medium term where passengers can choose to board trains at will without buying a ticket. Tracking their...