News Lead Story: Issue 243 31 May 2012

Share this article:
Bollard smash put online by council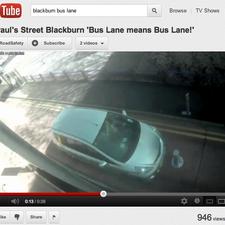 Patrick McDonnell
You Tube footage of two vehicles crashing into a raised bollard in a bus lane have been posted by Blackburn with Darwen Borough Council.
In both cases the drivers ignored 'no entry' signage on St Paul's Street, said the authority, adding
that it released the footage to prevent further incidents with the retractable bollards.
In the most recent incident, a man driving a Mini smashed head-on into the bollard, badly damaging the front of the car. In April the driver of a Honda Jazz also ignored the series of no entry signs before coming to an abrupt halt, mounting the bollard and raising the front of the vehicle.
The accidents caused more than £20,000 of damage to the bollards and camera equipment. The council's legal team is using the footage to pursue insurance claims against the drivers.
A council spokesman said: "Buses using the route are fitted with an automatic sensor which as they approach lowers the barrier and allows them to pass through. At all other times the bollards remain raised."
The road safety team in Blackburn, has also used the video clips to reinforce a road safety message on seatbelts. Dave Harling, executive member for regeneration, said: "The one positive to take out of this is that they have at least been wearing their seatbelts when they crashed.
"We have decided to release this footage as part of our Your Life Your Call campaign as it clearly demonstrates the benefits of wearing a seatbelt."