Lead Story: Issue 243 31 May 2012

Share this article:
Visit the Enforcement Summit and find out why drivers misbehave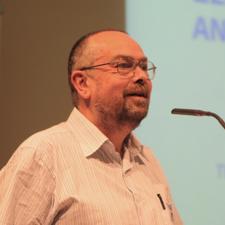 Professor Stephen Stradling
The reasons why motorists either ignore or deliberately flout speeding, parking and other highways regulations will be revealed by a leading academic at the Landor LINKS Enforcement Summit 2012. Stephen G Stradling, Professor Emeritus at the Transport Research Institute, Edinburgh Napier University, will deliver at the conference and exhibition, which takes place in London on 10 July.
Professor Stradling is an expert on driver behavour who has researched and written extensively on issues such as drink-driving, speeding and road safety. The 6th? annual Enforcement Summit, programmed by Parking Review magazine and sponsored by APCOA Parking (UK), addresses a wide range of themes including civil parking enforcement, moving traffic offences, neighbourhood management and debt recovery.
Improving driver compliance by presenting signs and regulations in a clear and understandable manner will be the subject of a paper by Martin Cutts, research director at the Plain Language Commission.
Listening to drivers complaints and handling appeals in a fair and consistent manner will be addressed by Caroline Sheppard, chief adjudicator of the Traffic Penalty Tribunal and Nick Lester, director of services at London Councils.
The event will also include a presentation focussing on partnership working by Richard Walker, partnership manager for the North Essex Parking Partnership. The enhanced role of civil enforcement officers will be addressed by Graham Morphew, enforcement services director of APCOA Parking (UK).