Editorial: Issue 242 3 May 2012

Share this article:
BBC Watchdog bits on private parking enforcement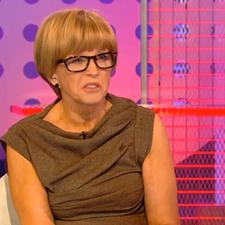 Anne Robinson
Last month Parking Review featured Anne Robinson in her guise as host of The Weakest Link when Gumnwharf Quay's deputy parking manager Fraser Jones competed on the quiz show. This month she reappears on TransportXtra in her even more formidable guise as host of the BBC's consumer rights show Watchdog. Robinson interviewed Patrick Troy, chief executive of the British Parking Association (pictured), about the standard of signage in private sector car parks. Troy outlined that there are no official standards, and pointed out that the Approved Operator Scheme code of practice is an honest attempt by the sector to set a benchmark. With ticketing to be the only way to enforce private parking once clamping is banned in October, the quality of signage and outcomes of drivers appeals will doubtless become a 'hot button' media topic and the BPA a regular guest in TV studios.