Editorial Comment: Issue Issue 28 5 Apr 2012

Share this article:
More articles like this...
Car, Conferences/events/exhibitions, Energy and fuels, Integration, Rail, Vehicles & Manufacturers, Go Ahead, Network Rail/Railtrack, All of UK, Europe, North America, Rest of World
So much to learn from other sectors in our changing world
Passenger transport seems at last to be linking with the leaders of parallel business fields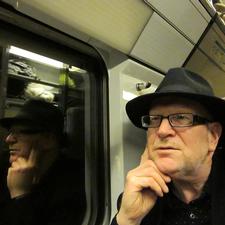 Peter Stonham
We've commented before in New Transit about the ways in which the transport modes are coming together, with public transport increasingly seen as a key element in an integrated mobility offer.
What we couldn't have forecast however, was the fact that two very senior men from Ford Motor Company would be featuring in the same issue for their major impact on thinking and leadership of the passenger transport sector. In February, the head of Ford gave his thoughts on the future of transport and travel, including a key role for rail and bus services as part of a package including the automobile.
Just a few weeks later another top career Ford man Richard Parry-Jones was announced as the new Chairman-Designate of Network Rail, an organisation already flexing its muscles as a powerful leader of innovation in the transport sector.
It is a shrewd move for it to tap into the experience and insight of the man who in his career with Ford gained wide international experience in research and development, manufacturing operations and business leadership. Among the more than 70 vehicles developed under his leadership are transport icons such as the market-defining Ford Mondeo and the Ford Focus models.
There's another interesting automotive connection with passenger transport that's just occured too, with major motor racing player Williams linking up with Go-Ahead to develop a flywheel energy storage application for use in buses. Developments like this will be featured at our Electric Futures conference on 27th April.
It's not just to the motor industry that we should look for inspiration, innovation and new thinking. As a key part of the consumer society, transport and travel providers must surely learn from the leaders in that field too,
the supermarkets. In our main feature we explore the impending arrival of a marketplace for travel services that mirrors the ease of purchase that is now taken for granted amongst the suppliers of groceries and other everyday products.
An opportunity to explore and discuss these crucial paradigm-changing developments will be provided at a series of round table seminars NewTransit is organising this spring as part of its Travel 2020 programme. Three separate forums will consider information, payment systems and customer relationship management issues.

In addition, a chance to explore what others in the European passenger transport sector are doing to take their business forward will be provided through a New Transit reader study visit to Paris in June for the major Transport Publics show, with associated opportunities to learn about the Paris transport system and the development of European rail services. These are exciting times, with major opportunities for those willing to tune their radar to new approaches, and learn from those who have already worked in new ways.