People: Issue Issue 27 20 Feb 2012

Share this article:
More articles like this...
People
Peter Huntley dies in fall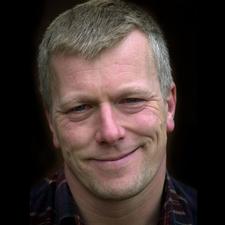 Peter Huntley
Landor LINKS has been saddened by the death of Peter Huntley, who co-founded Local Transport Today magazine in 1989 with Peter Stonham and Rod Fletcher. Huntley (54), a keen hiker, died after falling from High Street Fell in the Lake District on Sunday February 19.
During his career, Huntley was known as an innovative and versatile businessman and change manager, latterly winning respect for his achievements in turning round performance at bus operator Go North East. His early career, prior to founding LTT, was at Grampian Regional Council and Lancashire County Council. He subsequently founded the TAS Partnership, which has come to be regarded as one of the UK's foremost bus industry consultancies. After being asked to become managing director of Go North East, he relinquished day to day involvement in TAS, but remained chairman, leading the company's transition into an employee-owned business in the autumn of 2009. He left Go North East at the end of last year, considering he had completed his remit of reshaping the business, and looking forward to a new challenge.
Before his death, Huntley had been planning a trek to the North Pole in aid of the transport charity Transaid, and had been due to depart in April. Paying tribute to Huntley, Landor LINKS chairman Peter Stonham said: "This is a most incredible shock and such a shame because he had so much more to give. Peter was a multi-dimensional phenomenon who had a unique ability to position himself however difficult the situation and hold on to what he saw as the essential truth."
Landor LINKS managing director Rod Fletcher said: "Peter lived life as if he might live forever or die tomorrow. He was a real hero and an inspiration to many; me included. The last time we spoke, he'd just come in from dragging a heavy tyre along the quayside at Gateshead, in the dark - no time was being wasted as he trained for his latest challenge, his trek to the North Pole. Peter's boundless enthusiasm, passion for life and courage had the power to touch and change those who came to know him. He will be deeply missed, but not forgotten."
At TAS Partnership, managing director Adrian Grant said: "We are all deeply shocked by this tragic accident. Peter's leadership was an inspiration to us all, and we shall miss him very much indeed."

TAS director Chris Cheek commented: "In the 22 years I have known and worked with Peter, he has maintained his total belief in the future of high quality public transport in the UK. Whether writing in the trade press, advising clients or running a bus business at the sharp end, his commitment was total, and he never wavered from his passionate commitment to serving the customer."
Help Peter Huntley achieve his £10,000 target – www.justgiving.com/Peter-Huntley